All is Vanity
Dec 2014
Roxy Shih speaks about her feature film directorial debut, a sci-fis thriller: All is Vanity (Tomato Sunrise Films). Nothing was the same and every choice could be your last. Directed by Roxy Shih. Written by Ian Paxton. Produced by Dena Hysell and Brandon Tansley
For the last several years, Roxy has worked as a full time producer: commercials, features, short films, and she has free lanced in other aspects of film making. But, her dream has always been to direct a feature film.
Roxy was fortunate enough to obtain enough financing for the production of "All is Vanity," of which principal photography wrapped in mid-December.
.
Specifically, Roxy shares the challenges of making the indie, "All is Vanity," and how she and her amazing and loyal crew overcame them.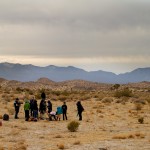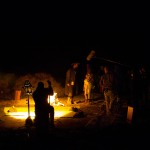 Filmmaker's Corner with Roxy Shih is a show on Actors Radio, a channel on the Actors Podcast Network, a Pepper Jay Production.